Pickens County Meals on Wheels is dedicated to making sure that no senior is ever left isolated or hungry. Our annual budget relies on individual donations and fundraisers to help provide services to hundreds of seniors each year. We strive to put the "fun" in fundraising. If you want to have a good time for a great cause be sure and add these upcoming events to your calendar. You can also stay up to date by liking our Facebook page at Pickens County Meals on Wheels .

Join us for our 5th Annual Pancake Breakfast on Saturday, March 14th from 8-11am at the McKissick Center (home of Pickens County Meals on Wheels). Hot pancakes, bacon and homemade fruit syrups!! Tickets are $5 each and available for purchase via the link below. You can also purchase tickets at the door. All proceeds will benefit PCMOW.                                    Click Here for TICKETS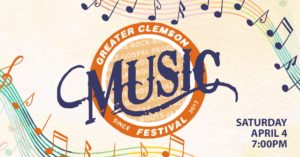 Pickens County Meals on Wheels is excited to partner again this year with the Clemson Music Festival. We will be hosting a night of dinner and a performance by Nathan Angelo. Nathan is a very talented singer/songwriter originally from Atlanta, but now living in Greer, SC. Angelo has toured nationally with Zac Brown and Marc Broussard and many other musicians. His talent as an independent artist caught the attention of Kelly Clarkston and Justin Bieber, for whom he has written songs. His musical style is best described as soul-infused pop. He has released a number of CDs and iTunes which are available online.
Here's a sneak peak of Nathan Angelo:
https://www.youtube.com/watch?v=sd9v3UP3nVE.
**THIS EVENT WILL TAKE PLACE AT A DIFFERENT LOCATION – PLEASE NOTE – 187 ARABIAN LANE, CENTRAL – THIS IS THE SAME TURN IN AS SPITTOONO ON ROAD 18 – THERE WILL BE SIGNAGE**
TO PURCHASE TICKETS CLICK HERE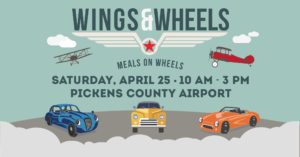 Mark your calendars and we hope to see you there!
11th Annual Custom car show, Airplane rides, prize drawings, giveaways & food. Over 150 classic and custom cars fill the Pickens County Airport tarmac, each one vying for the award of People's Choice or Best in Show. Cost is $15 per car. All proceeds from this event will go to Pickens County Meals on Wheels, a 501c3 non-profit, charitable organization. Our mission is to ensure the homebound and elderly are cared for, one meal at a time.
Fundraising Results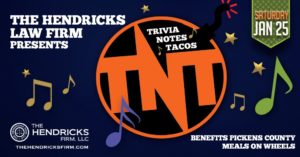 Pickens County Meals on Wheels packed the McKissick Center on January 25th!  Thanks to all who attended to make this a successful night!!  We enjoyed music by Marvin Evatt, delicious tacos and a tight competition of trivia provided by DJ Trivia. Thanks to our sponsors and all who attended we were able to raise $4200.00. This will enable us to provide 840 meals to our senior neighbors in Pickens County.
Thank you to our Sponsors: